ACADEMIC ASSESSMENT
Under academic assessment, KBOCC assesses student learning outcomes at several levels including course, program, and general education. Student learning outcomes (SLOs) are articulated for each course, degree and certificate program, and the general education requirements and assessed using multiple measures, which include at least one direct assessment of student learning/work. Academic areas follow a 2-year assessment cycle, where each program and general education learning outcome is assessed at least once during the cycle. Program and General Education assessment plans and reports guide the assessment of program learning outcomes (PLOs) and general education learning outcomes (GELOs) and improvement of academic programs and student learning.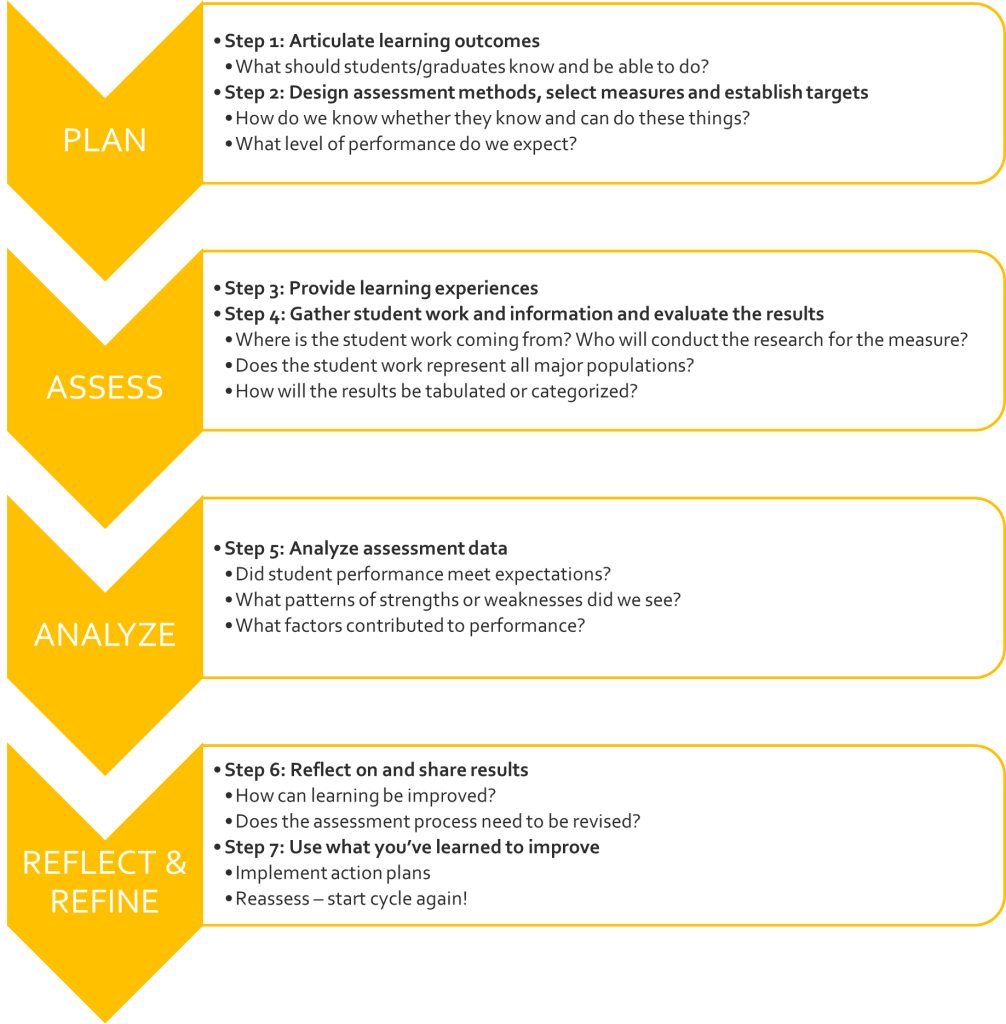 STUDENT LEARNING OUTCOMES
Course learning outcomes (CLOs) articulated for each course are located on each course syllabus. Program learning outcomes (PLOs) and general education learning outcomes (GELOs) can be found in the College Catalog as well as on each degree and certificate program page.
ACADEMIC ASSESSMENT REPORTS
STUDENT SUCCESS
A process for the assessment of out-of-classroom (also known as "cocurricular") learning experiences and student success initiatives is currently under development. These areas/units will also articulate and assess student learning and/or success outcomes, aligned with institutional goals.
OPERATIONAL
Non-academic, operational areas and units also assess their effectiveness in the achievement of goals and mission fulfillment currently through a quarterly progress reporting process. A more systematic process is being developed following the Assessment Framework to ensure better alignment with the College mission and institutional priorities and integrated with strategic planning.