CONSUMER INFORMATION AND STUDENT RIGHT TO KNOW
The federal law requires institutions that receive Title IV student financial aid to collect reports and disclose certain information. Each topic listed below is a brief description of the information that must be disclosed and explains how it may be obtained.
---
Academic Programs
Programs offered by the College are presented in a variety of college publications including the College Catalog and semester schedule of classes. Information is also available on KBOCC's website here.
---
Accommodations for Students with Disabilities
Information regarding support services for students with disabilities is provided in KBOCC's Student Handbook and College Catalog. The disability statement is also available on KBOCC's website here.
---
List of Faculty and Other Instructional Personnel
A directory of the College's Personnel is available on KBOCC's website. Administration can be viewed here, Faculty can be viewed here and Staff can be viewed here. 
---
Accreditation, Approval, and Licensure
Keweenaw Bay Ojibwa Community College is accredited by the Higher Learning Commission of the North Central Association, 230 South LaSalle Street, Suite 7-500, Chicago, IL 60604, 312.263.0456.
---
Drug and Alcohol Abuse Policy and Prevention Plan
The Drug-Free Schools and Communities Act Amendments of 1989 require institutions that participate in federal student aid programs to provide information to its students, faculty, and employees to prevent drug and alcohol abuse. Information about the College's drug and alcohol abuse education programs, standards of conduct relating to drug and alcohol use, and the possible repercussions of violating state and institutional drug and alcohol policies can be found on pages 25 – 29 in KBOCC's Student Handbook.  The Student Handbook is available at the following URL: Student Handbook. The Drug and Alcohol Abuse Prevention Policy can also be viewed here.
---
Student Right To Know Act
The Student Right to Know Act requires KBOCC to provide an annual notice to enrolled students of the availability of information required to be disclosed that lists and briefly describe the disclosures and how to obtain the information. This information is updated every year as new information becomes available.
---
Annual Security Report
The Jeanne Clery Disclosure of Campus Security Policy and Campus Crime Statistics Act or Clery Act is the federal law that requires all colleges and universities that participate in federal financial aid programs to keep and disclose information about crime on, and near their respective campuses.
KBOCC's Annual Security Report includes statistics for the previous three years concerning reported crime that occurred on campus including certain off-campus buildings owned or controlled by KBOCC, on public property within or immediately adjacent to KBOCC and or accessible from the campus.  The report also includes institutional policies concerning campus safety, such as alcohol and drug use, crime prevention, crime reporting, sexual assault, and others. A detailed safety and security report is distributed to all current students and employees by October 1 each year. The 2021 Annual Security Report is available here.
---
Privacy of Student Records
Family Education Rights and Privacy Act (FERPA) is a federal law that is meant to protect the privacy of educational records. FERPA gives students the right to review educational records, seek to amend inaccurate information in their records, and provide consent for the disclosure of their records. More information concerning FERPA may be found on pages 11-14 in KBOCC's Student Handbook. The Student Handbook is available at the following URL: Student Handbook
---
Costs of Attending KBOCC
Information about the costs of attending KBOCC can be found on page 13 of the KBOCC College Catalog. The College Catalog can be found here. The net price calculator is also available on the KBOCC website here.
---
Textbook Information
Information regarding textbooks can be found on page 14 of KBOCC's College Catalog. The College Catalog can be found here. Book lists are also available here.
---
Refund Policy
The refund policy can be found on page 13 in KBOCC's College Catalog. The College Catalog can be found here.
---
Withdrawal Procedures
Withdrawal Procedures can be found on page 12 in KBOCC's College Catalog. The College Catalog can be found here.
---
Financial Assistance Available
You have the right to know what financial aid programs are available to you, including information on all federal, state, and college financial aid programs. Financial Aid information can found on pages 15-25 in the College Catalog.
Information is also available at on KBOCC's website that's linked to the portal, click here.
*Information below is provided in accordance with the federal Student Right to Know Act.*
---
KBOCC GRADUATION RATE, RETENTION RATE, TRANSFER -OUT RATE DIVERSITY, EMPLOYMENT INFORMATION
OVERALL GRADUATION RATE AND TRANSFER-OUT RATE
The overall graduation rate is also known as the "Student Right to Know" or IPEDS graduation rate. It tracks the progress of students who began their studies as a full-time, first-time degree- or certificate-seeking students to see if they complete a degree or other award such as a certificate within 150% of "normal time" for completing the program in which they are enrolled. Some institutions also report a transfer-out-rate, which is the percentage of full-time students who transferred to another institution. Note that not all students at the institution are tracked for these rates. Students who have already attended another post-secondary institution, or who began their studies on a part-time basis, are not tracked for this rate.
The demographic data provided below are based on students enrolled in the academic year 2022-2023 as reported in the 2022 IPEDS Survey. Race/ethnicity identification is reported at the option of the student.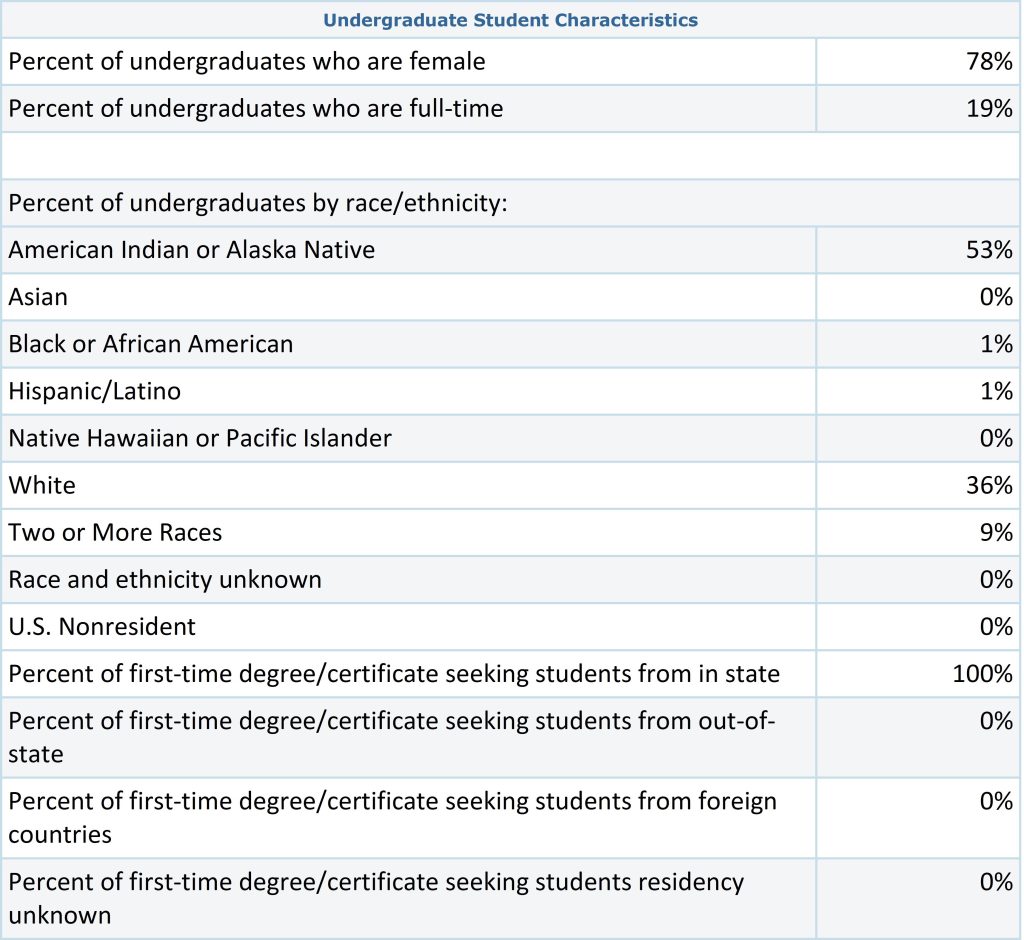 RETENTION RATE
Retention rates are measured from the fall of first enrollment to the following fall. Academic reporting institutions report retention data for the Fall 2021 cohort of students who are still enrolled as of the institution's official fall reporting date or as of October, 2022.
The overall percentage of full-time students receiving Pell Grants in 2022-2023, as reported in the 2022 IPEDS Student Financial Aid Survey.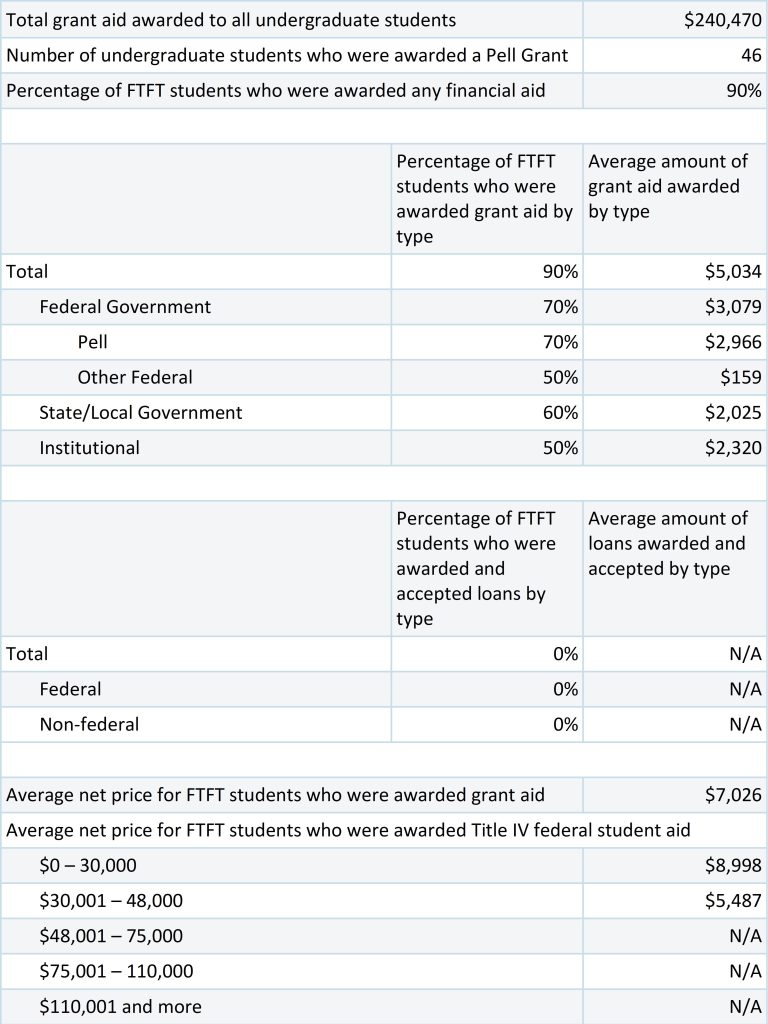 MILTARY SERVICE AND VETERAN RECIPIENTS
Last updated 6/30/2023
EMPLOYMENT INFORMATION
Due to the small number of graduates at KBOCC at present, employment information is not disclosed in this report. Interested students and parents can contact the Dean of Student Services or Department Chairpersons for Student Employment Information.
VOTER REGISTRATION
KBOCC fully supports and advocates that students and staff register to vote. Voter Registration forms are available for download here: Voter Registration