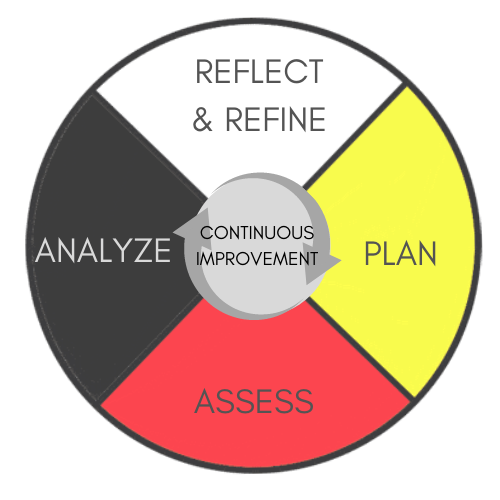 A regular and thoughtful practice of articulating and assessing student learning outcomes allows the College to ensure that students and graduates are receiving the high-quality education we promise.

Together, the Office of Assessment & Accreditation and the Assessment Committee promote, guide, and support assessment activities across the institution, including the oversight of a systematic process and development of resources for assessment.

ASSESMENT FRAMEWORK
KBOCC's institution-wide framework for assessing and improving outcomes is organized into four phases according to the Medicine Wheel framework.
ASSESSMENT FAQs