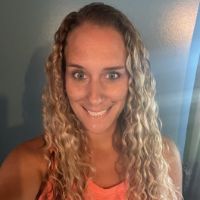 Ashley Hebert
Early Childhood Education Department Chair
My name is Ashley Hebert and I am the new Early Childhood Department Chair for the KBOCC. In this role I will be an instructor and oversee the Early Childhood Department for the college. I will also be working with the adjunct instructors and students during their educational journey at KBOCC. I'm hoping we can continue to make this program grow with the amazing team of teachers we have to offer.

Before accepting this new position, I was previously the Education Site Supervisor for BHK Child Development, and before that I taught at KBIC Head Start for over ten years. I am excited to take on this new role with the college and share all I have to offer.

I graduated from Bay Mills Community College with a bachelor's degree in Early Childhood Education during Spring of 2020. I achieved my associates degree in Early Childhood Education from KBOCC previously to that. It is exciting to go from a student myself to now the Department Chair.

I have lived in Baraga County my whole life, and currently live in L'Anse with my husband, Jeremy Hebert and our two sons, Christian and Corbin. In my free time I enjoy spending time with my family and friends, being outdoors, and especially love being on the water.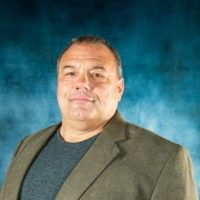 Gary Kruzich
Business Department Chair
Gary Kruzich was hired as the Business Department Chairperson for Keweenaw Bay Ojibwa Community College (KBOCC) and will officially start August 22. Gary will serve as an instructor and program director for the Business Department. He will manage departmental planning and evaluation, student advising, conduct assessment of student learning, coordinate staff development, create partnerships within the community while seeking funding for projects related to the department. Gary will manage all department academic affairs including class schedules and syllabi, while incorporating Anishinaabe content throughout the program.

Previously, Gary was an Adjunct Professor for KBOCC teaching Marketing. He spent 2021-2022 as an Assistant Professor of Marketing and the Athletics Partnership Manager for Finlandia University in Hancock, Michigan. Before Finlandia, Gary spent five years at Michigan Technological University as the Director of Athletic Marketing while teaching courses in marketing, digital media, and sports finance.

Gary brings over 25 years of retail management/marketing experience, as well as eight years of experience with corporate partnerships at the collegiate level. Gary has also worked with the Phoenix Coyotes of the National Hockey League as their General Manager of Merchandising.

Gary has a unique background. He attended Bowling Green State University (BGSU) on a four-year full scholarship to play hockey. He was a first-year goalie who helped capture the NCAA Division I National Championship where he was the tournament MVP.

Gary was able to earn First Team All-America in his final two seasons for the Falcons and is one of only two players in school history to earn First Team All-America honors twice. Gary has also been inducted into the BGSU Hall of Fame twice, once as a team member of the 1984 National Championship Team and once as an individual. Gary's career wins of 88 broke former Montreal Canadiens and NHL Hall of Fame goalie Ken Dryden's NCAA record. Gary finished with a career record of 88-35-4, which after 30+ years still stands as most wins by a BGSU goalie in a four-year career.

Gary was drafted by the New York Islanders with the 15th overall pick in the first round of the 1986 NHL Supplemental Draft. Gary signed a contract and played in the minors compiling a 23-22-2 record before having to retire due to two major knee surgeries.

Gary lives in Lake Linden with his wife Joan (who is also teaching at KBOCC) and their three dogs. He has a total of six children, two are in the armed forces, one is working on getting her pilots license, one is in Arizona, one is teaching in Minnesota, and his youngest is attending BGSU as a first-year student in 2022.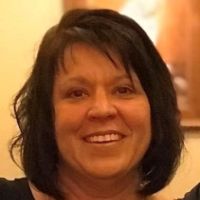 Theresa Bianco
Human Resource Director
My name is Theresa Bianco. I am the new HR Director at the KBOCC. My past work experience has included Business Manager at the L'Anse Area Schools, Accounting Assistant for the State of Michigan DNR, and Medical Billing clerk at Bayview Family Practice. I completed my Bachelors degree in Loss Prevention/Business Management while working full time and raising 4 children. I believe it is never too late to learn and you should always dream big!

The job duties include handling employee relations, ensuring compliance with regulations, managing budgets, assessing staffing needs, hiring employees and designing training plans. I will also be overseeing payroll and benefits.

In her free time, Theresa enjoys fishing, gardening and going on adventures with my grandsons