Remember to Vote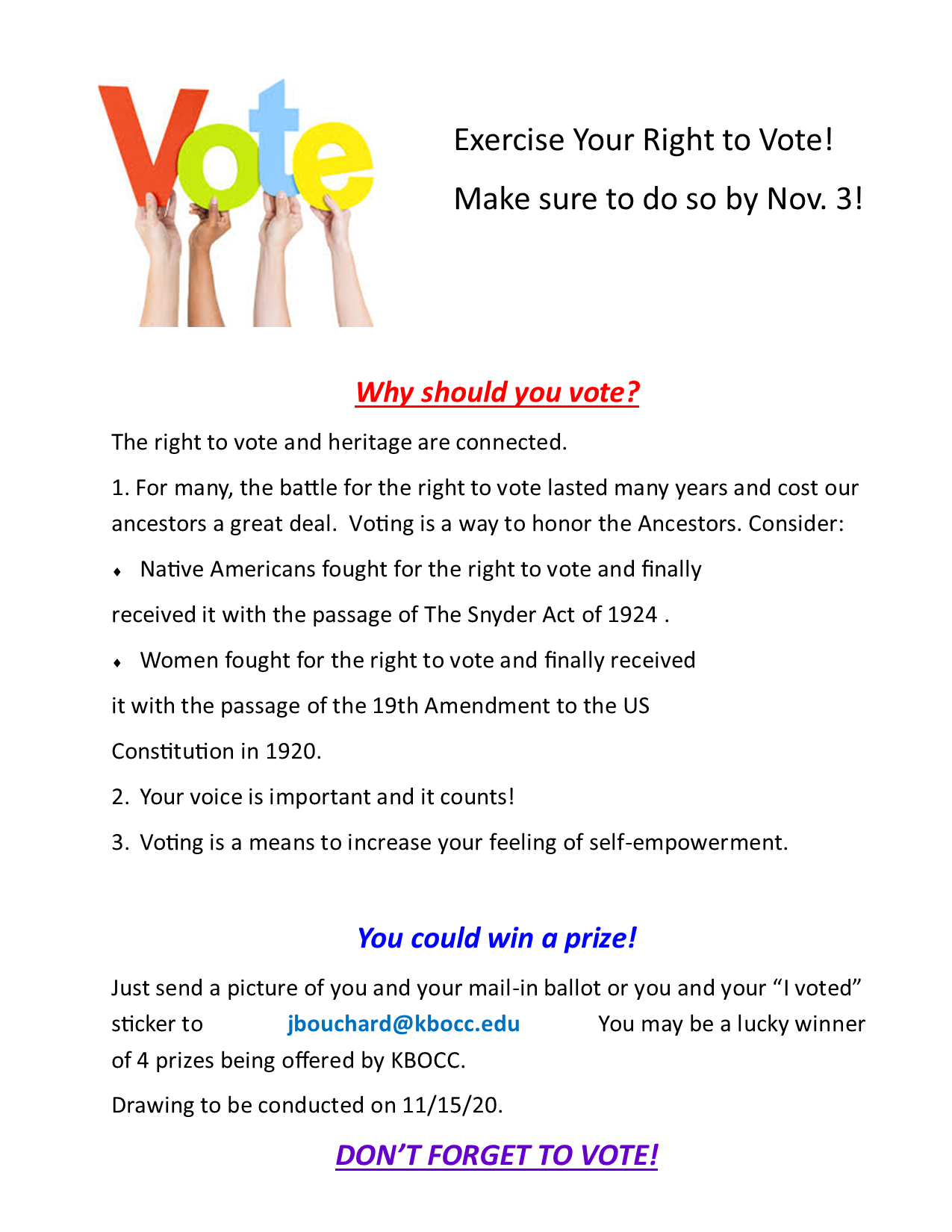 Here is a reminder that the National Election is just a FEW DAYS away.
Your right to vote is important. By voting, you participate in the Democratic process. And, you could win a prize!
Just send a picture of you and your mail-in ballot or you and your "I voted" sticker to  library@kbocc.edu     You may be a lucky winner of one of 4 prizes being offered by KBOCC.  This is open to all KBOCC students. Drawing to be conducted on 11/15/20.  DON'T FORGET TO VOTE!