Smart Gardening Vegetables 101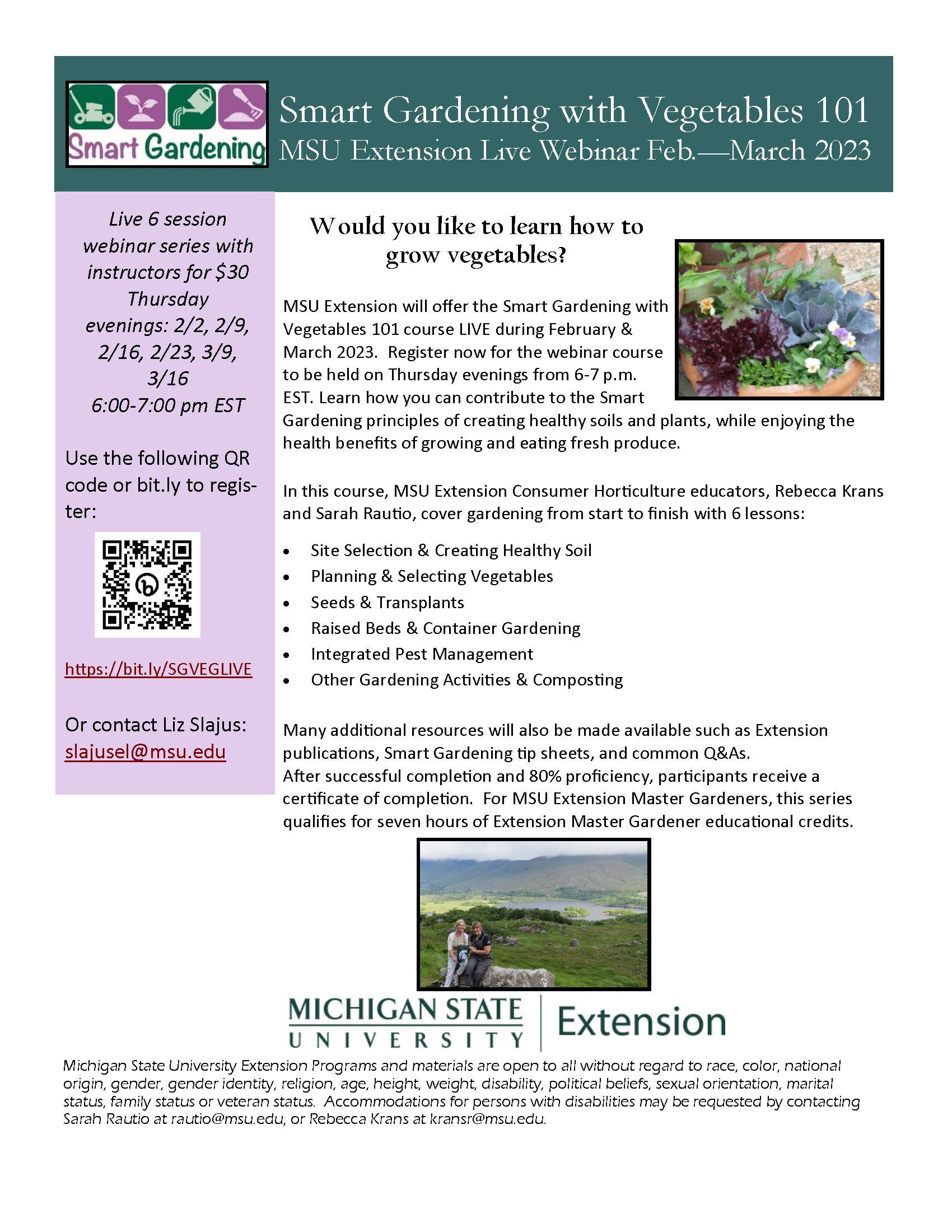 KBOCC Native Food Pathways will be hosting a viewing of, Smart Gardening, Vegetables 101, which is being offered through Michigan State University Extension office.
During this 6-week series, you will learn about site selection, healthy soil, selecting the right vegetables, transplanting, raised beds and container gardening, and other gardening activities! These viewings will take place Thursday evenings from 6-7pm at Wabanung Campus in the Wellness Center.
If you are interested in attending, please sign up using this link before January 30th, https://forms.office.com/r/NHHi7DAtRG . If you complete the full series and have an 80% proficiency you get a certificate of completion!
The first day of the webinar will be February 2nd and will run every Thursday until March 16th.